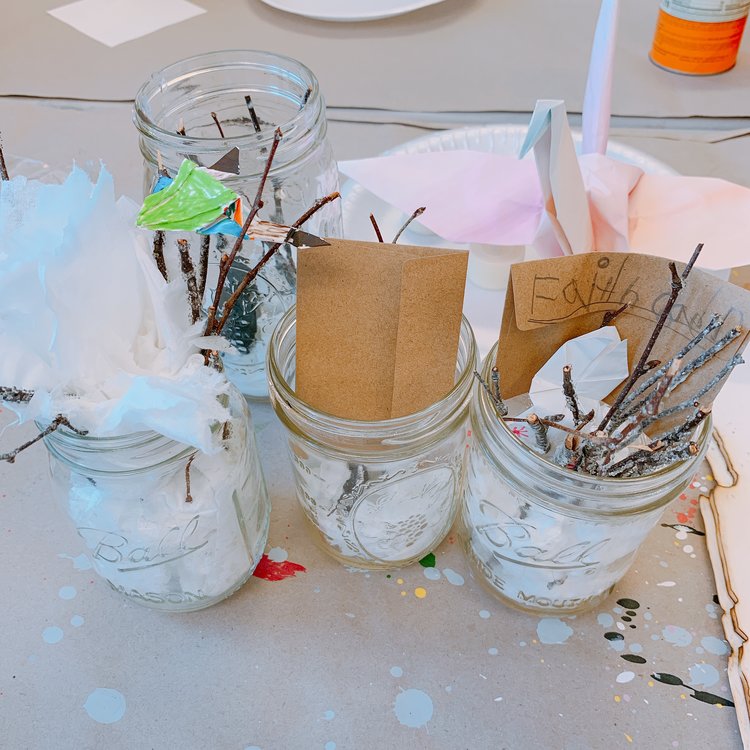 Crafting Origami Jars & Origami Lamp
Materials:
Mason Jars
Paper
Markers
Paint
Twigs
Tissue
Map Paper
Letter Cards
Glue Gun
Led lights
Origami Paper (kids designed)
Led lightsDay three of Kids' Art Camp was filled with craftwork. Kids started the day with Korean fable of the frog (disobedient frog) and then were shown how to fold an origami frog. They then would create their own terrarium, where they'd place their folded frogs with notes to their caretakers. Kids designed their own origami paper and were able to arrange their terrariums. They then cleaned up while learning the essentials of colors- primary colors and secondary colors. They then watched an animated clip of Treasure Planet and then created their own treasure maps.